A partnership between AIM Code School and the Urban League of Nebraska is developing the next generation of tech talent workers.
The Careers in Tech Program began in 2019, and combines AIM Code School's accredited Foundations of Web Development curriculum with the Urban League's professional bootcamp. So far, 14 students have graduated from the program, said AIM Code School director Emily Matis.
"Our hope for the class initially was to create an environment where we could give the education and training (students) need without their having to go to college," Matis said, noting the class is designed for those who don't have much post-secondary education experience.
While the ideal outcome is for students to gain employment in an entry-level tech position, the bigger outcome Matis looks for is students entering the job market with a new set of skills and the confidence to use those skills in the tech world.
And that's where the Urban League of Nebraska's portion of the program really shines.
"They help students create a forward-facing, professional version of themselves," Matis said.
The career bootcamp focuses on crucial skills for success that aren't traditionally taught in secondary or post-secondary curriculums, said Rozalyn Bredow, director of employment and career services at the Urban League of Nebraska. 
In addition to focusing on skills necessary to have a successful, sustainable work experience, the students also learn basic financial literacy, resume writing and optimization, and interview etiquette.
Bredow said programs like these are crucial to ensuring our workforce is capable and well-prepared to meet the needs of all industries, both today and in the future.
"High-wage technology careers can be found in all sectors and industries of employment," Bredow said. "It is imperative that training providers provide recruitment efforts to make sure that high-wage, high-demand, and high-skill positions are filled with a trained workforce who will be ready for the future of the new technologies on the horizon."
Jelisa Sails was in the spring 2020 cohort, which moved online due to the global coronavirus pandemic.
While Sails had previously explored free online training options, she said the instructors really took the learning to another level. 
Sails said her favorite part of the curriculum was looking at other websites and seeing if she could recreate them on their own. The professional development side of things helped, too.
"We learned what type of person we are, what we are bringing to the table," she said. "And also the things you want from a job. Now I have more connections. (This experience) opened up a lot of doors as well with the Urban League."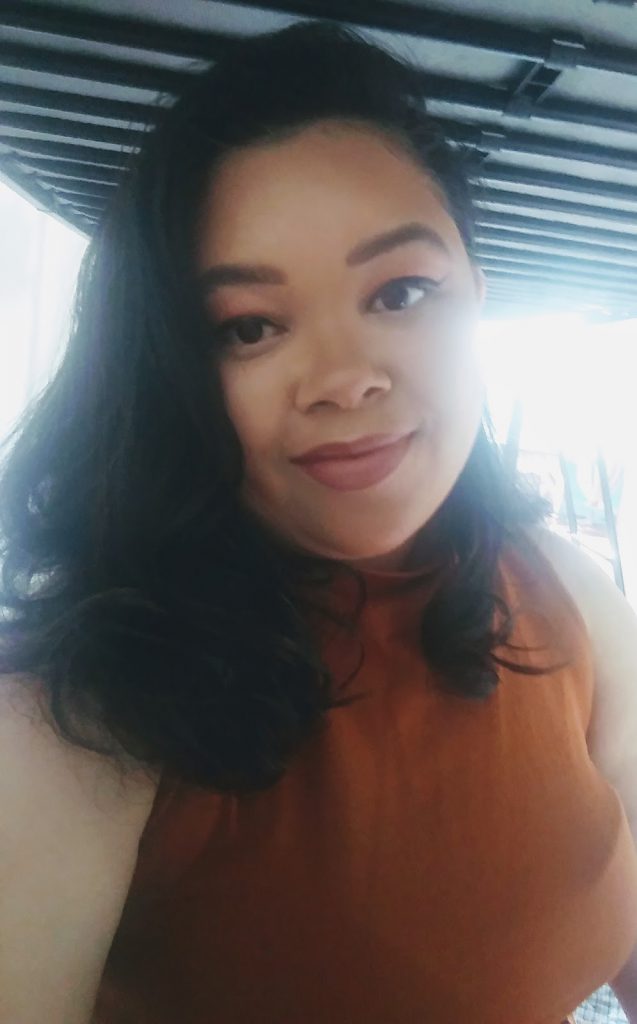 The work was very doable, said Sails, a mother of seven. Especially since things were locked down due to COVID-19, it was the perfect time to work on her skills.
Sails continues to explore career opportunities in technology—she's currently studying computer science at Metropolitan Community College. She's also an entrepreneur, and has started two businesses: a fragrance wax melt company, and a laser cutting and engraving business.
"I definitely feel like anyone can learn how to do it," Sails said of coding. She's even getting her children involved. "I got them a kid's book based on the theories I've learned, and I've been able to help them with it."
And, she said, the Urban League of Nebraska and AIM Code School have done a good job at keeping her connected and helping her grow her professional network.
It's been a good partnership, said Matis, the AIM Code School director. Classes quickly moved online and Urban League staff invested significant personal care into the program.
"Our partnership has helped us see where our gaps exist and why we need to maintain partnerships," Matis said. "We want to get people employed, and we do technical training really well, so having a partner in the Urban League of Nebraska helps students in an additional way."
Bredow agreed the partnership has been seamless. "Both agencies worked hard to not only put together a meaningful career development opportunity, but also to help provide a funding stream and equipment that met the needs of the students," she said.
Currently, AIM Code School is retooling the class, and may add a week of basic computer literacy education to the program. Both groups agree they can't wait for the next cohort to be scheduled. 

To learn more, visit aimcodeschool.org or contact a Tech Navigator today.