What is the AIM Emerging Tech Leaders Academy?
As IT staff gain experience, they often wonder whether to continue down the tech path or head for management. The AIM Emerging Tech Leaders Academy helps these professionals discern which path suits them best. The AIM Institute developed this program grow the IT Leadership knowledge and skills that will benefit tech talent and their companies.
This program, connected with the AIM Advanced Tech Leaders Academy, employs the real-world experience of existing IT leaders to help participants better understand the issues, challenges and skills needed to advance their careers.
Who should attend?
Experienced IT professionals interested in transitioning into leadership roles and developing skills to gain a better understanding of leading IT teams/groups/departments.
Participants will be part of a cohort from organizations across the community and will have the opportunity to learn from each other, as well as the program instructors.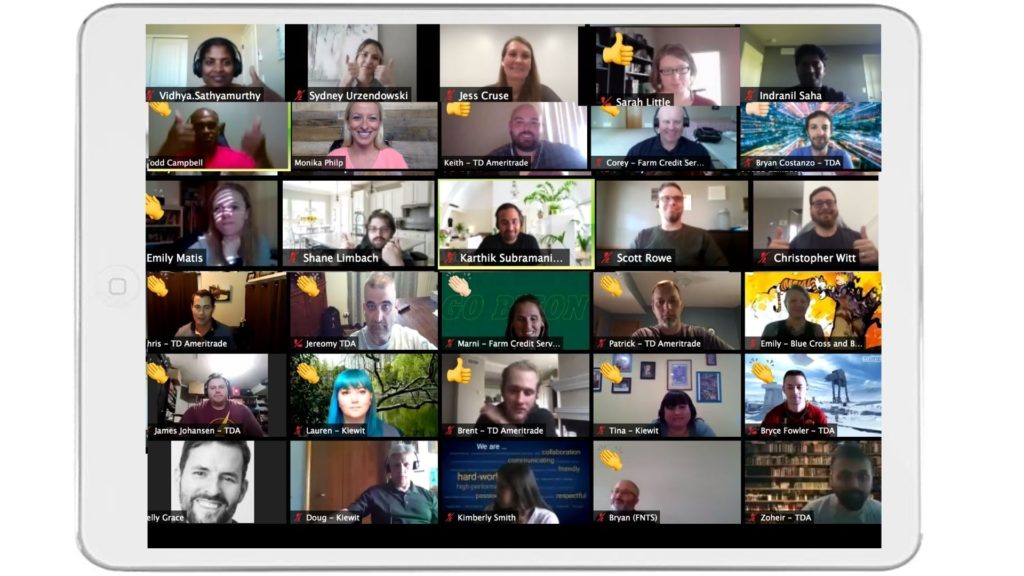 What are the takeaways?
The AIM Emerging Tech Leaders Academy will:
Provide activities to increase understanding, build skills and enable discernment on whether a move into IT management is the path they wish to pursue.
Increase employee's understanding of the business, technical and human resources challenges involved in leadership.
Prepare them to be better team members as well as possible leaders.
Assist organizations in identifying and preparing future IT leaders while improving team building skills.
Curriculum and Instructors
Our curriculum includes presentations by high-performing, experienced IT managers, peer discussions, and focuses on the following key areas of leadership development:
September 16: 1 – 5 p.m. – Career Development and Personal Growth
September 30: 1 – 5 p.m. – Effective Communication Skills
October 14: 1 – 5 p.m. – Resource Optimization & Performance Improvement
October 28: 1 – 5 p.m. – Team Relationship Building
November 4: 12 – 5 p.m. – Leadership and A Day in the Life Of Tech Leader

Participation
Registration and approval from your organization is required to participate. The class is limited to 30 participants to allow for increased engagement with instructors and individual attention. It is mandatory that all participants attend at least five of the six sessions to complete and graduate from the AIM Emerging Tech Leaders Academy. The registration deadline is May 4th, 2021.
Testimonials
"The most useful resource ever provided to me was this class. The things I learned not only help me personally and professionally but provided the boost to believe in myself in all aspects of my life. My next career move will have the best foundation because of AIM Emerging Leaders."
— Michelle Preston, Goodwill Industries
"It was an eye-opening program to understand the everyday life of a leader, and a good measurement technique to see if you have it in you."
— Naveen Prabhu, Blue Cross Blue Shield
"If you think you may be a leader or want to push yourself to find out what kind of leader you may be, this program will give you the information you need to take the next step."
— Sarah Colanion, TD Ameritrade
"The Emerging Leaders Program was a great reminder that the best managers are truly servant leaders."
— Matt Ronay, Gazella Wifi
Companies that have participated in the Emerging Tech Leaders Academy:
Paypal | Farm Credit Services of America |TD Ameritrade | Mutual of Omaha | Don't Panic Labs |TEAM Software | DMSi | Google Inc. | Kiewit | OPPD | Blue Cross and Blue Shield of Nebraska | First Data | TD Ameritrade | Omaha Public Schools | Werner | FNTS
2021 Steering Committee
AIM is coordinating the program under the guidance and direction of a volunteer Steering Committee, comprised of IT managers from small, medium and large size organizations representing the diverse industries in the region.
Tuition/Registration
Registration is open until Sept 10th, 2021.
AIM Members: $1,500 | Non-AIM Members: $1,750
Payment
Payment is due at the time of registration for all participants enrolling in the 2021 AIM Emerging Tech Leaders Program. AIM will consider requests for alternate payment arrangements. All such requests should be made via email and state the circumstances warranting a payment plan. Requests must be agreed to prior to registration.
Cancellation Policy
In order for participants to receive a full refund, they must withdraw before the first class, September 16th, 2021. Transfer of registration to a co-worker is allowed. If withdrawal occurs after this date, participants will be obligated to AIM to pay the full tuition amount. Refunds will be generated within 30 business days of receipt of notice of withdrawal. All notices of withdrawal must be submitted via email to:
Monika Philp
Director of Tech Leadership Development
1905 Harney St, Suite 300
Omaha, NE 68102
402.979.8324 x108