The AIM Institute's Upward Bound Summer Academy is in full-swing online, serving 53 students during an uncertain summer that has upended the traditional model of after school programming and sent providers across the country scrambling to move their curriculum online.
Upward Bound is a federally funded program that provides outreach, student services and tech education to youth from disadvantaged backgrounds to help them succeed in their precollege performance. AIM administers Upward Bound programs in five Omaha-area high schools.
Running from June 22 to July 24, Summer Academy continues the intensive education and enrichment that students receive throughout the school year. It is traditionally held at the AIM Exchange Building in downtown Omaha and typically includes multiple field trips and campus visits. Due to COVID-19, students have had to miss the in-person aspect of Summer Academy.
The shift to virtual learning has had some unexpected benefits, however, Upward Bound Project Director Tanya Jacha said.
For instance, AIM is not limited to hiring teachers and having guest speakers from within the Omaha area. A wider applicant pool has helped diversify Summer Academy faculty, allowing the organization to add more teachers of color and LGBTQ+ teachers.
"We are just rocking diversity right now," Jacha said. "It's awesome, and the kids are noticing and talking about it. They really love that."
Another benefit of going virtual has been the increased flexibility for students. Since they can access curriculum at their convenience, participants are better able to seek summer employment.
In the past, students couldn't work a day job during Summer Academy because they had to be on-location for classes and field trips. Students would have to forego employment or schedule their shifts at night after a long day of learning. That is no longer an issue.
"Being able to work has been a really big deal for our students," Jacha said.
All Hands on Deck for Virtual Learning
This spring, when it became clear that holding classes in-person would be unsafe due to the global COVID-19 pandemic, AIM staff immediately got to work designing and building an online portal to facilitate virtual learning.
Drawing on the team's areas of expertise, AIM faculty and staff created a comprehensive virtual STEAM curriculum that includes classes on web development, current trends in technology, the history of scientific discoveries made by women, a survey of the world's most difficult math problems, and even a creative nonfiction writing workshop, among other offerings.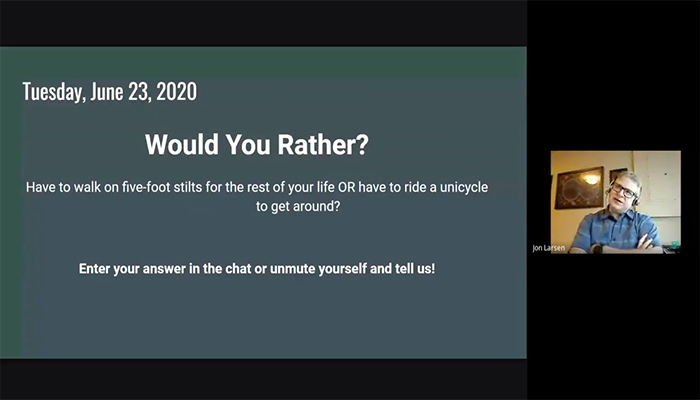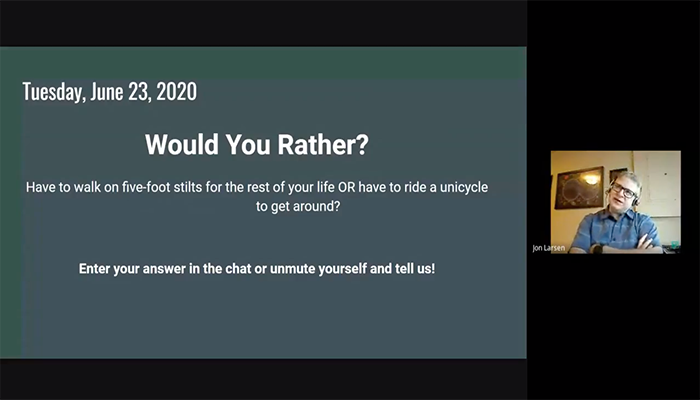 Students have enjoyed the breadth of Summer Academy curriculum, Jacha said. The Intro to IT class, for instance, grounds students in the history, theory and function of computers and computer networks. During a live discussion on Zoom, students expressed surprise at various tidbits from the history of computing, like the fact that there used to be no Wi-Fi on planes.
Jacha said students also enjoyed a presentation from iEXCEL, the University of Nebraska Medical Center's simulation and visualization lab. The iEXCEL representative gave his presentation using a massive helix touchscreen, flying students through virtual bloodstreams and 360-degree views of different organs.
"Students were ooh-ing and ah-ing over that," she said.
Learn more about AIM's college access programs here.